Maldives and Turkey signed Air Services Agreement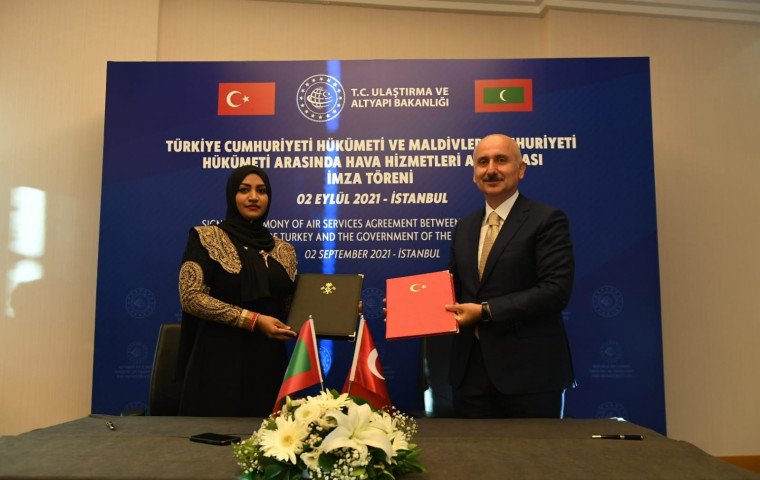 The Government of Maldives and the Government of the Republic of Turkey has signed an Air Services Agreement to facilitate air transport services between the two countries.

The Ceremony took place on 2nd September 2021 in Istanbul, Turkey. Minister of Transport and Civil Aviation Ms. Aishath Nahula signed the Agreement on behalf of the Government of Maldives and Mr. Adil Karaismailoğlu, Minister of Transport and Infrastructure signed on behalf of the Government of Turkey.

On 22nd of September 2011, an MOU were signed after air negotiation panels of the two countries met in Male' to draft the agreement following discussions on preliminary proposals. Currently, the national airline of Turkey "Turkish Airline" flies 5 days a week to Male'.

The Maldives government has signed 34 air services agreements and 14 MOUs with 46 counties thus far. As of this news article, 31 airlines operate to the Maldives from 36 different destinations.