Minister Sets Aviation Policy for the Next Five Years – Historic Achievement.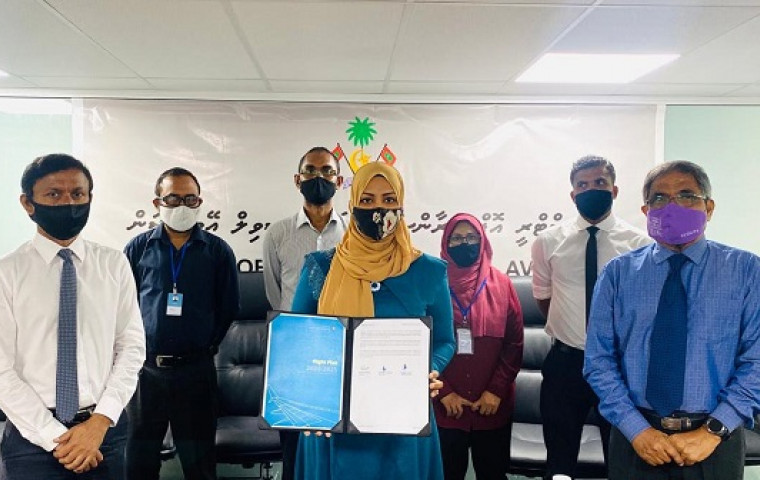 The Minister for Transport Hon. Aishath Nahula signed "Flight Plan 2020-2025" today at a ceremony at the Ministry. Flight Plan 2020-2025 sets out, for the first time, the Government's and the Civil Aviation Authority's long term policies and objectives for the sustainable development of the aviation industry.
This is a historic achievement. For the first time we will have a definitive reference point to steer aviation development in the Maldives. It gives direction to all stakeholders; both government, the aviation industry and donors on what the development priorities are for the next five years.
The Flight Plan is based on five pillars that aim to connect the Maldivian people with each other and the rest of the world in a safe and economically sustainable manner that is kind on the environment.
More about Flight Plan 2020-2025 here.