CAA holds a Root Cause Analysis workshop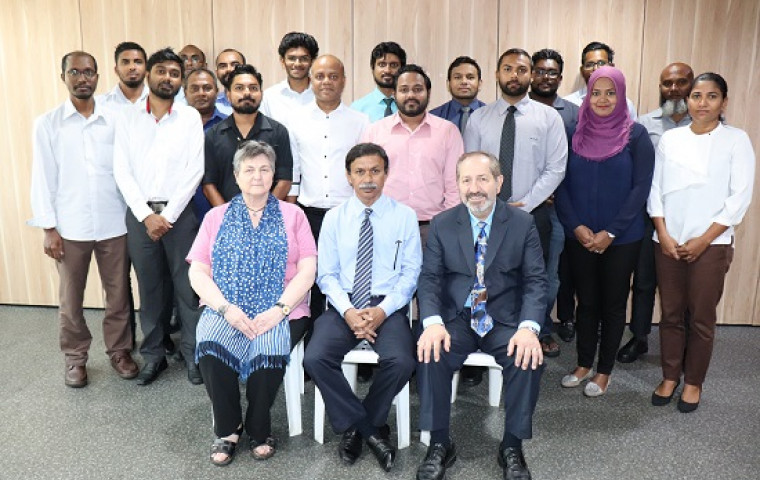 A Root Cause Analysis workshop was held in Male' from 24-28 March 2019 with the assistance of COSCAP South Asia. The Workshop, geared towards CAA -and industry staff working in the fields of airworthiness and flight operations, was delivered by Capt. Marie Zubryckyj, Chief Technical Advisor of COSCAP South Asia, and Capt. Gabrirle Ascenzo.
Root Cause Analysis is a systematic process to identify the underlying reason why a problem has occurred. Used in relation to known long term problems, audit findings, and reported instances of non-conformance it ideally involves several persons using a variety of tools and techniques to theorise and test as to likely causes and arrive at suitable solutions.
Hussain Jaleel, Chief Executive of the CAA, awarded Certificates of Completion to participants that successfully completed the workshop. He also thanked both COSCAP and the Industry for their close cooperation with the CAA and hoped the course has made a positive impact on aviation safety.